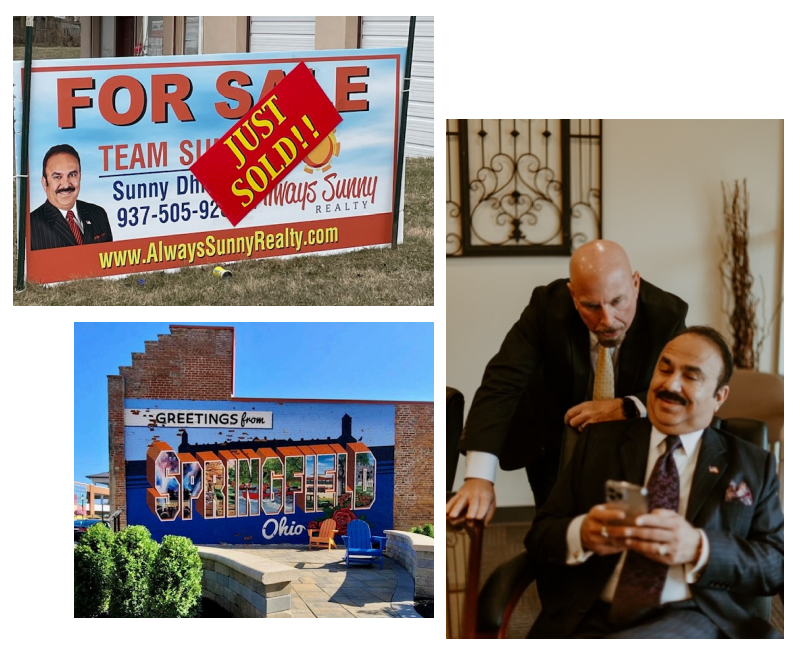 ABOUT US
Experience has its rewards
Always Sunny Realty was a dream and vision of the company founder Sunny Dhingra. Always Sunny Realty is an innovative company with a team concept. Our team was hand picked with different skill sets: Toni Naill retired from the County Treasurer's office, Whitney Foster with experience in Property management, Deb Ground with skills in HR and Benefits applications and Ron Kibler is a business owner with years of experience in sales.
our areas
Explore the beautiful area of Springfield
New to the market
Get instant access to the latest properties to hit the local market.
REVIEWS
What people say about us
Nothing makes us happier than seeing our clients fully realize their real estate goals.
SERVICES
Who you work with matters!
This isn't just a job for us, it's our life. What drives us is helping you realize your goals and we are always eager to address and prioritize the things you are looking to achieve. Bottom line, we are here to help guide you to the best opportunities, and not just what's most convenient.